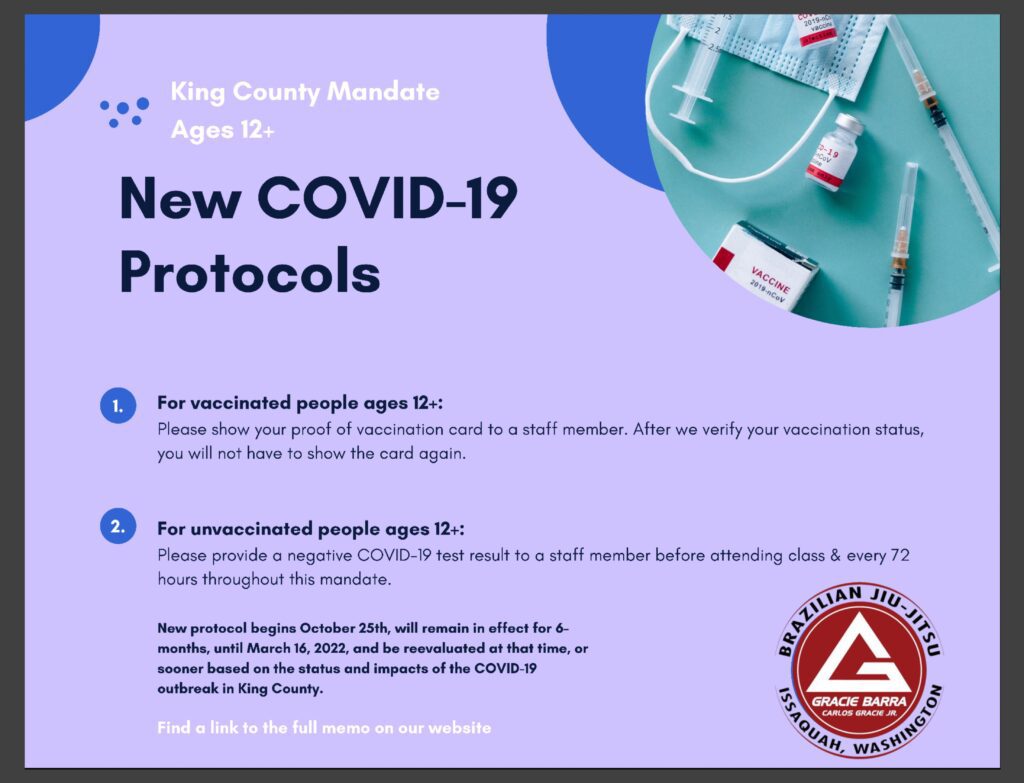 Beginning October 25th King County has mandated new COVID19 protocols for anyone over 12 years old.

For vaccinated individuals: Please present your proof of vaccination card to a staff member to have your vaccine status verified. This is a one-time verification. You do not need to bring your card to class every day.

For unvaccinated individuals: A negative COVID test is required to participate in class. Proof of a negative test taken within 72 hours will be required throughout the duration of the mandate.

This ORDER will remain in effect for 6-months, until March 16, 2022, and reevaluated at that time, or sooner based on the status and impacts of the COVID-19 outbreak in King County.
To read the full mandate click here: https://kingcounty.gov/elected/executive/constantine/news/release/2021/September/~/media/depts/health/communicable-diseases/documents/C19/LHO-proof-of-vaccination.ashx